Roofingreen Drain M10
Perfect Rainwater Drainage.
The presence of 48 invisible holes per square meter surface with a width of 6mm each guarantees an excellent runoff of surface rainwater; this module is therefore ideal for green zones and gardens, reducing maintenance costs significantly. Developed for installation on loose layers like compacted earth, gravel or small stones, DRAIN M10 can be used just the same on top of waterproof layers in combination with a layer of Roofingreen's Geodreno.
No More Concerns About Grass Maintenance.
The specific design and structure of the module make this product particularly suitable for the renovation of green areas.
The rigidity of the modules will compensate for small irregularities in the underlying layer, whereas the base structure will keep the grass surface separate from ground humidity and therefore always dry.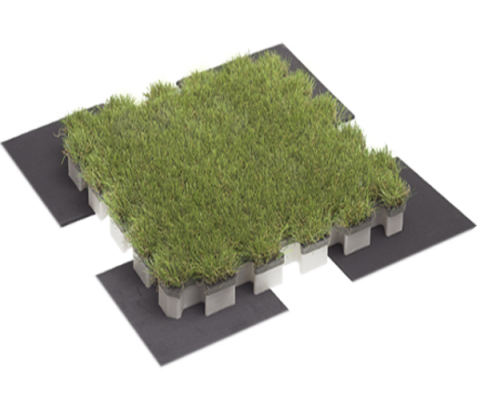 Download
Access the reserved area to download additional product information

Discover our creations
with Roofingreen Drain M10