Milan, 17 - 23 april 2023 - At the occasion of the FuoriSalone 2023, Roofingreen will extend its range of solutions with a new and
unprecedented modular system: Dbase, an innovative solution that expands Roofingreen's portfolio of low
thickness surface finishes.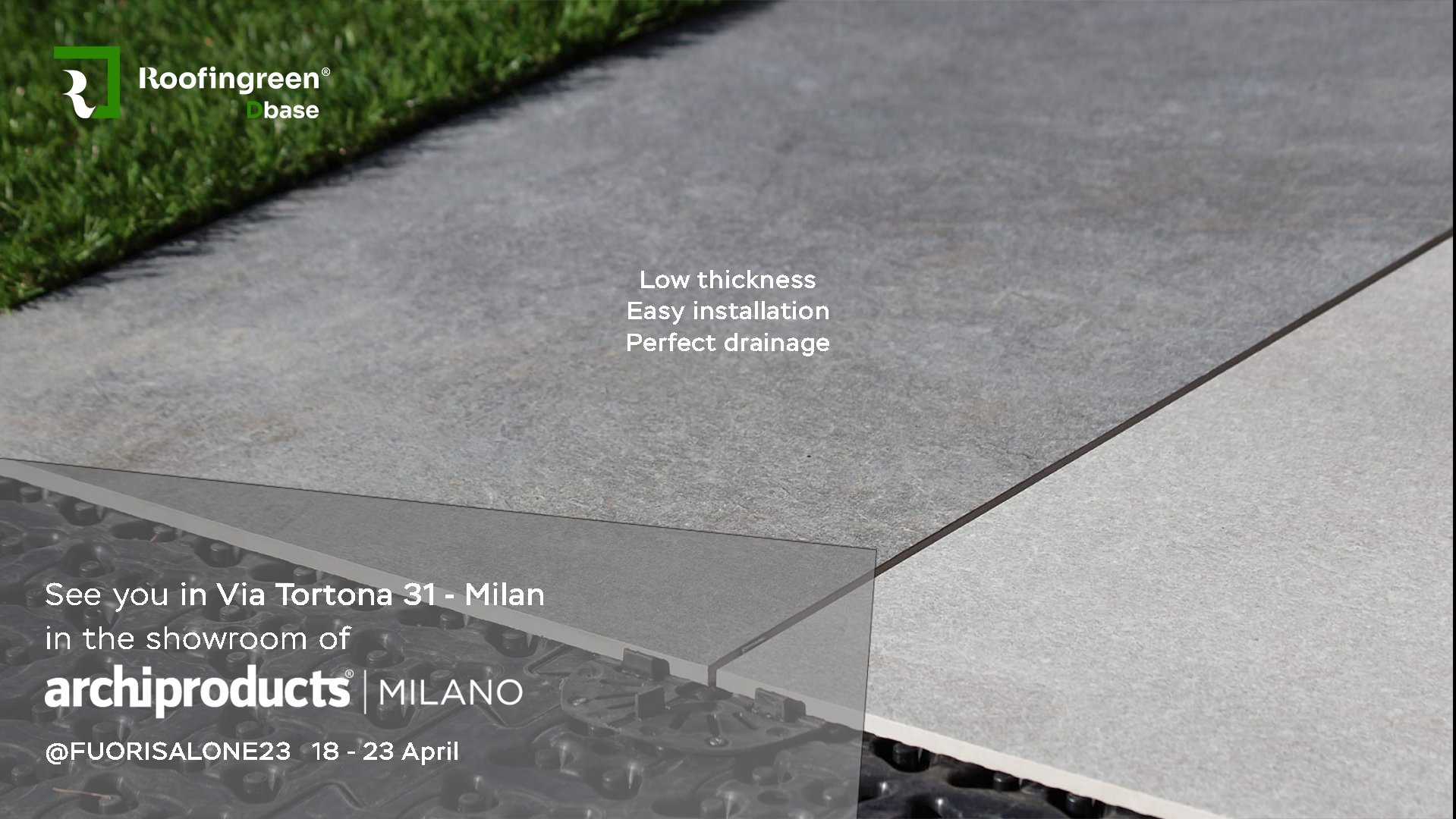 The high load resistance, modular base made 100% of recycled materials integrates perfectly with the existing systems currently marketed by the brand from Turin.
The base forms the skeleton on which to lay 9mm porcelain gres tiles of different sizes and textures. A special glass fiber layer and inter-laying acoustic pad with imparts additional efficiency and comfort to the latest solution by Roofingreen.
The patented system with its reduced height of only 2.8cm generates major logistical optimizations, with significantly reduced weights and thicknesses that facilitate on-site handling and installation, saving costs and time. The use of light and recyclable materials helps to reduce energy consumption in manufacturing and
overall emissions, improving the environmental sustainability of the system.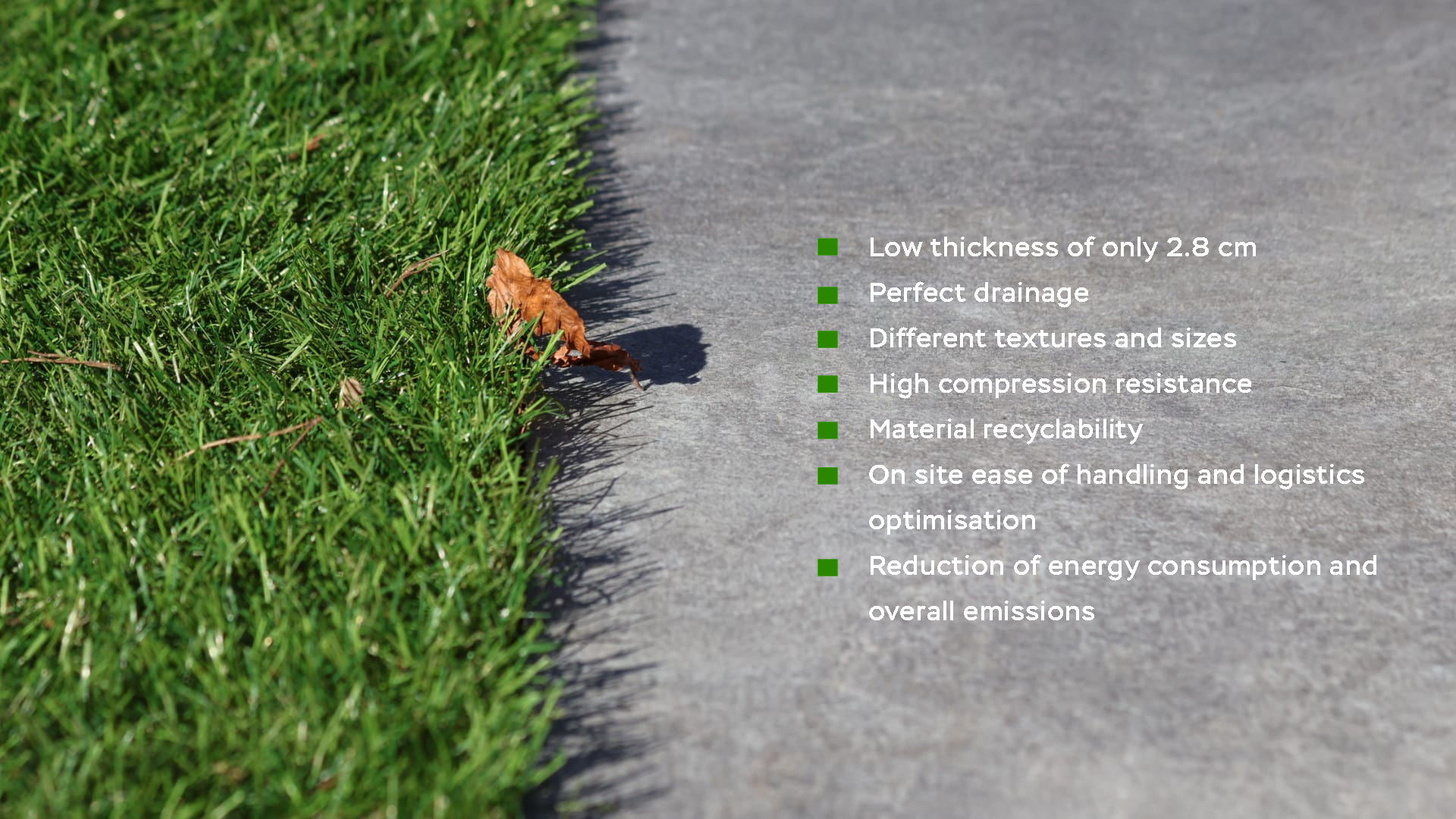 Looking forward to seeing you in Milan:
The Archiproducts Milano showroom will showcase Dbase, Roofingreen's latest innovation.