An affordable and easy-to-use product
Lightweightness and minimum thickness
LEAF is an innovative product responding to the demand for a slimmer, even lighter and handier solution than Roofingreen's traditional lines of products.
LEAF is only 2.5 cm thick
it weighs only 8 kg/mq
minimum maintenance
replacement operations are simple and quick
it can be easily shaped when out of size
compatible with any Roofingreen's line of products
puzzle System
installation extremely easy and cost efficient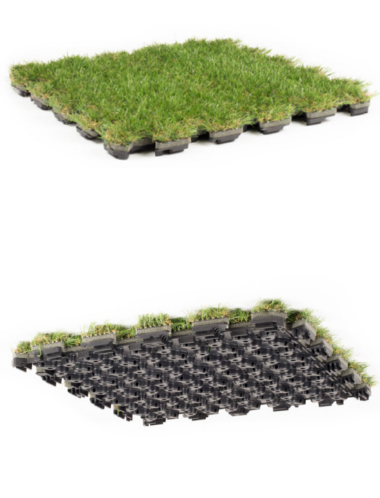 Design and Technology
With the LEAF product line you can enhance terraces, balconies and paved areas of any dimension and shape. Thanks to the high contact surface of its base structure and the purpose designed channels, weight loads are uniformly distributed and result in:
significant improvement of surface water drainage
protection of the underlying waterproof layer
micro-ventilation of underlying surfaces
smooth passage of electricity cables and irrigation systems
 
ThermoLEAF, the insulation module
The Leaf product line has now been extended with ThermoLEAF, the non-draining version that contributes to the thermal insulation performance of the building shell.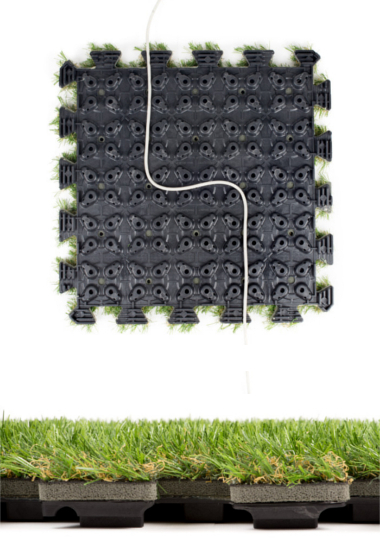 Environmental Benefits:
Attention to the environment, the founding and driving element of Roofingreen's sytem, is also present in this newborn product:
no water consumption
high percentage of recyclable material
reversibility
replaceable modules
no use of harmful, liquid chemicals during installation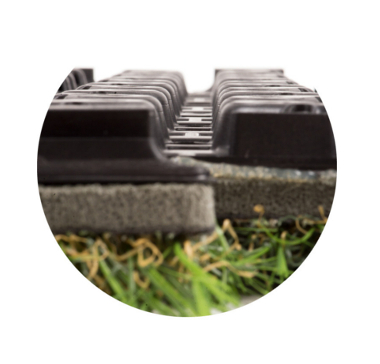 Quality and Comfort
LEAF's artificial grass is of the highest quality standard and shows a particular natural look: a soft and durable pile made to last, maintaining its features intact for many years:
comfortable to walk on
natural look
UV resistant
weather Resistant
easily washable thank to its high water permeability.
LEAF is the perfect product to make terraces and outdoor spaces more welcoming and to give them a new life in an easy, fast and cost efficient way.