Milan, 6 – 12 June,  2022
Roofingreen returns to its exclusive location in Via Tortona 31 in Milan on the occasion of the Fuorisalone 2022 event.
The theme is "between Space and Time", a reflection on current trends, against the background of an ever greener future.
The building's roof terrace has received a makeover. The Roofingreen grass pile, with its highly natural appearance, is illuminated with the new collection of lighting devices designed by Marco Stefanelli.
The result of this partnership is RoofinLight, a renewed interpretation of the iconic hi-tech green enriched with polycarbonate elements incorporating LED lighting; an elegant and refined concept that creates new compositional possibilities for outdoor spaces.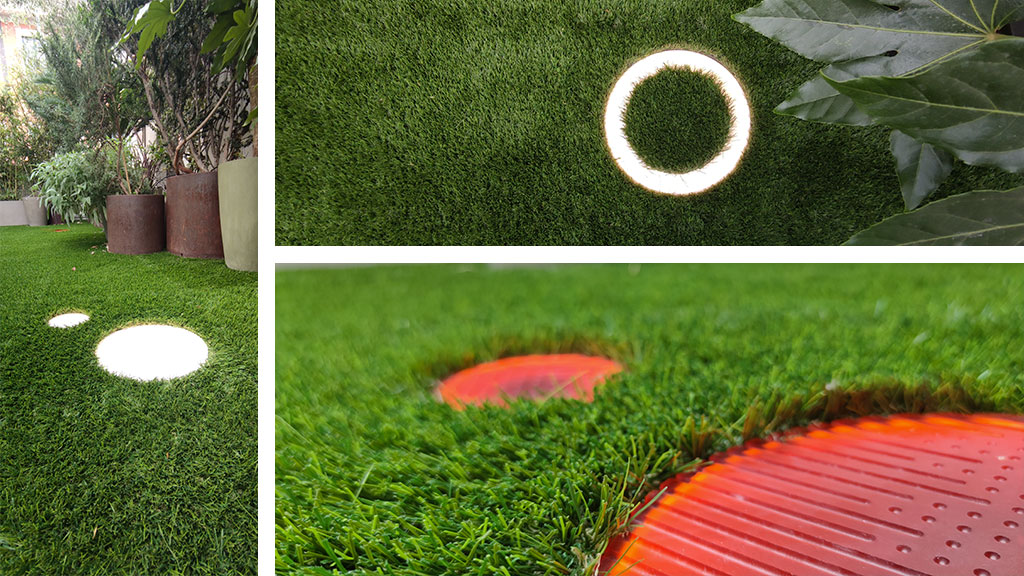 RoofinLight is available in three different shapes and textures, which can either coexist in a threesome configurations or singularly.
In conjunction with events of the Fuorisalone circuit features the launch of the Livinwow design platform, created by the founders of Milan Contract District: the first Home-Lab concept space in Milan, of which Roofingreen is a partner.